So today looks right at the Standard and Poors index fund, SPY. I ended last week up about $600 in my position, which started short around 363. Today the market rallied again and the position resides negative about $1,300, yikes! See the image below: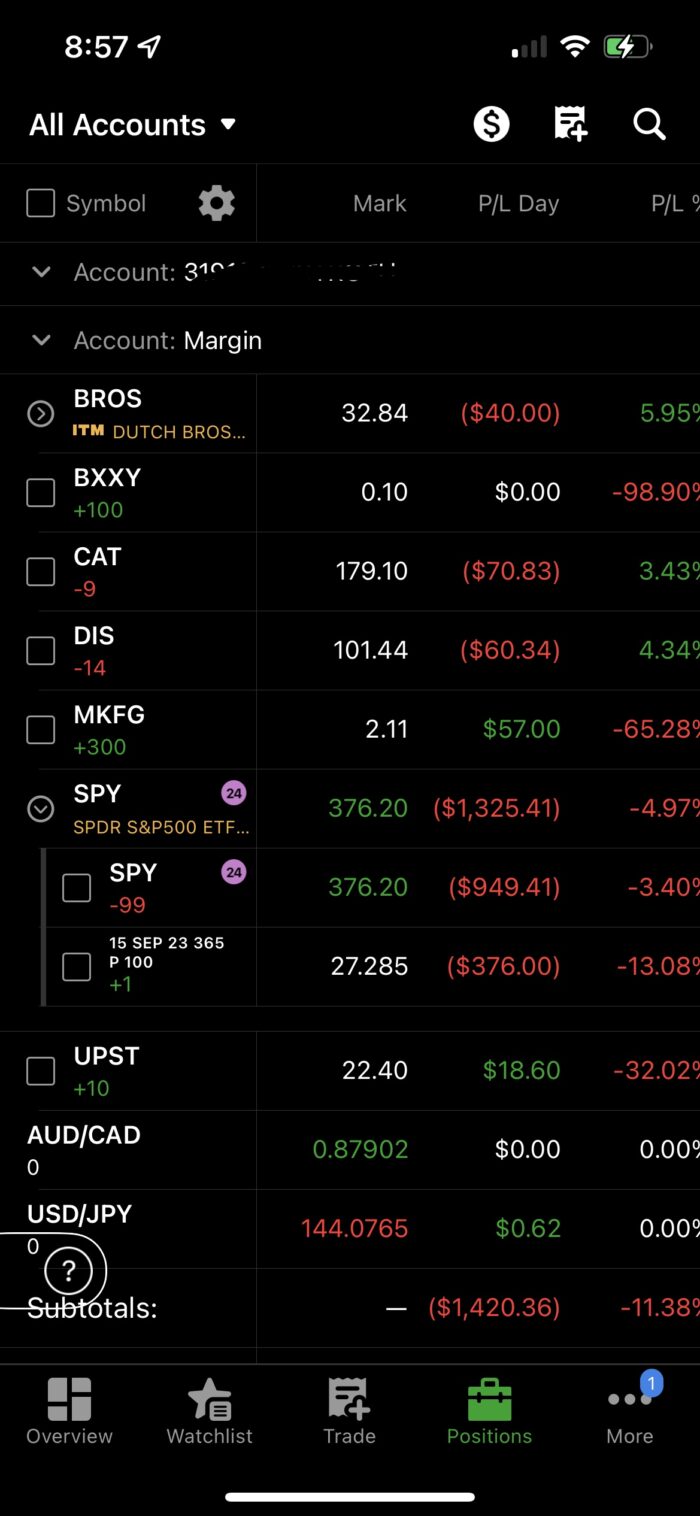 My hope sees this rally continue for a day or two more. With a little recoil back in the market, then the downtrend resumes and back to new lower lows. The worst part of a day like today is the mental aspect. I hope a little reprieve comes tomorrow.
Happy Tuesday & happy trading!
-Jimmy